In the academic year 2008-09, the teachers of Satya Bharti School, Bhojpur were introduced to Gyanesh Singh, a shy boy who joined Class IV in their school. Hailing from Hasanpur Village, Uttar Pradesh, Gyanesh travelled 12 kilometres to school each day, including 3 kilometres on foot. The distance itself could have discouraged him, but his quest for knowledge brought Gyanesh to school each morning with a smile on his face.
Gyanesh's time at the school was met with new and exciting experiences for him. Greesh Pal Singh, Head Teacher, Satya Bharti School, Bhojpur, recalls, "Gyanesh entered the school as a reserved child but soon adapted to the classroom environment, owing to his curiosity to learn new things. Along with his academics and extra-curricular activities, Gyanesh also helped his friends whenever needed." In 2010, Gyanesh secured second positions in both a 100 metre race and a Ludo Competition at the Cluster Level Sports Competition, making his teachers extremely proud. Furthermore, he passed the fifth grade with flying colours in first division, scoring the highest marks in the entire grade. With good grades, a newly acquired confidence and the constant support of Satya Bharti School teachers, Gyanesh was ready for the world!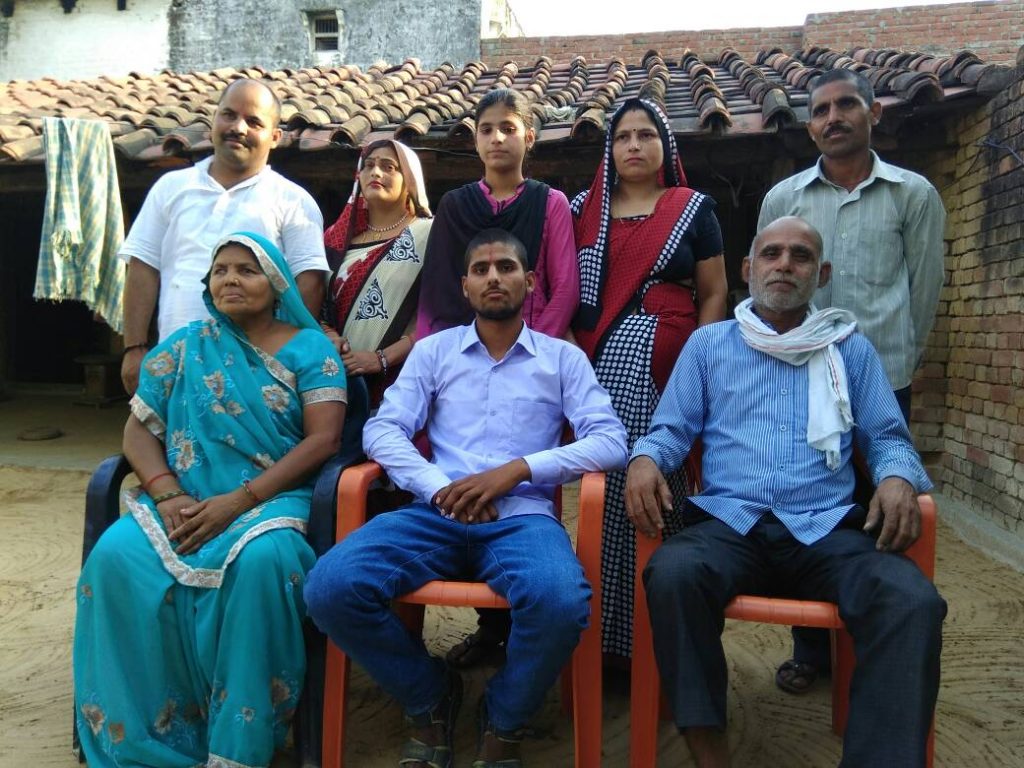 Gyanesh emerged as topper in the entire Shahjahanpur district in the Class XII intermediate exams, scoring an impressive 92.2%. On October 4, 2017, Chief Minister of Uttar Pradesh, Yogi Adityanath, felicitated Gyanesh for the same, making his parents and teachers proud.
Gyanesh's metamorphosis from a shy, timid young boy to the district-level topper has been the result of immense perseverance and grit. As a proud alumnus of Satya Bharti School, Bhojpur, Gyanesh said, "The programs initiated by Bharti Foundation are greatly impacting the lives of thousands of children by providing them a free-of-cost education. I would like to thank the Satya Bharti School teachers for constantly supporting and guiding me in tackling many situations in life, even after my time at the Satya Bharti School came to an end. Their advice on staying focused towards my goal helped me secure the first place in the intermediate exams for my district. Motivated by the Satya Bharti School Program, I am now determined to become a teacher and provide education to underprivileged children."
Gyanesh's father, Rakesh Pal Singh added, "The quality education of Satya Bharti School set a strong foundation for my son and encouraged him to continue pursuing his education. Today, that education has resulted in my son getting admitted into Delhi University for Bachelors in Science. For this, I thank Bharti Foundation!"