TheTeacherApp
Bharti Foundation's teachers' platform, TheTeacherApp aims to "help teachers uplift their schools". It is our belief that happy & energized schools, engaged teachers, students and parents are key to school-transformation. The focal point of the platform is to empower teachers, school leaders and educationists with high quality, engaging content.
The platform aims to
Create a safe & welcoming space for teachers to learn, engage and explore new skills, ideas and content
Empower teachers and school leaders to look at schools holistically; and find resources to help in their journey for school-excellence
To create a program which uses technology to empower India's teaching community to impact millions of student-beneficiaries
To fire-up the nation's imagination around teachers by shining light on the teaching community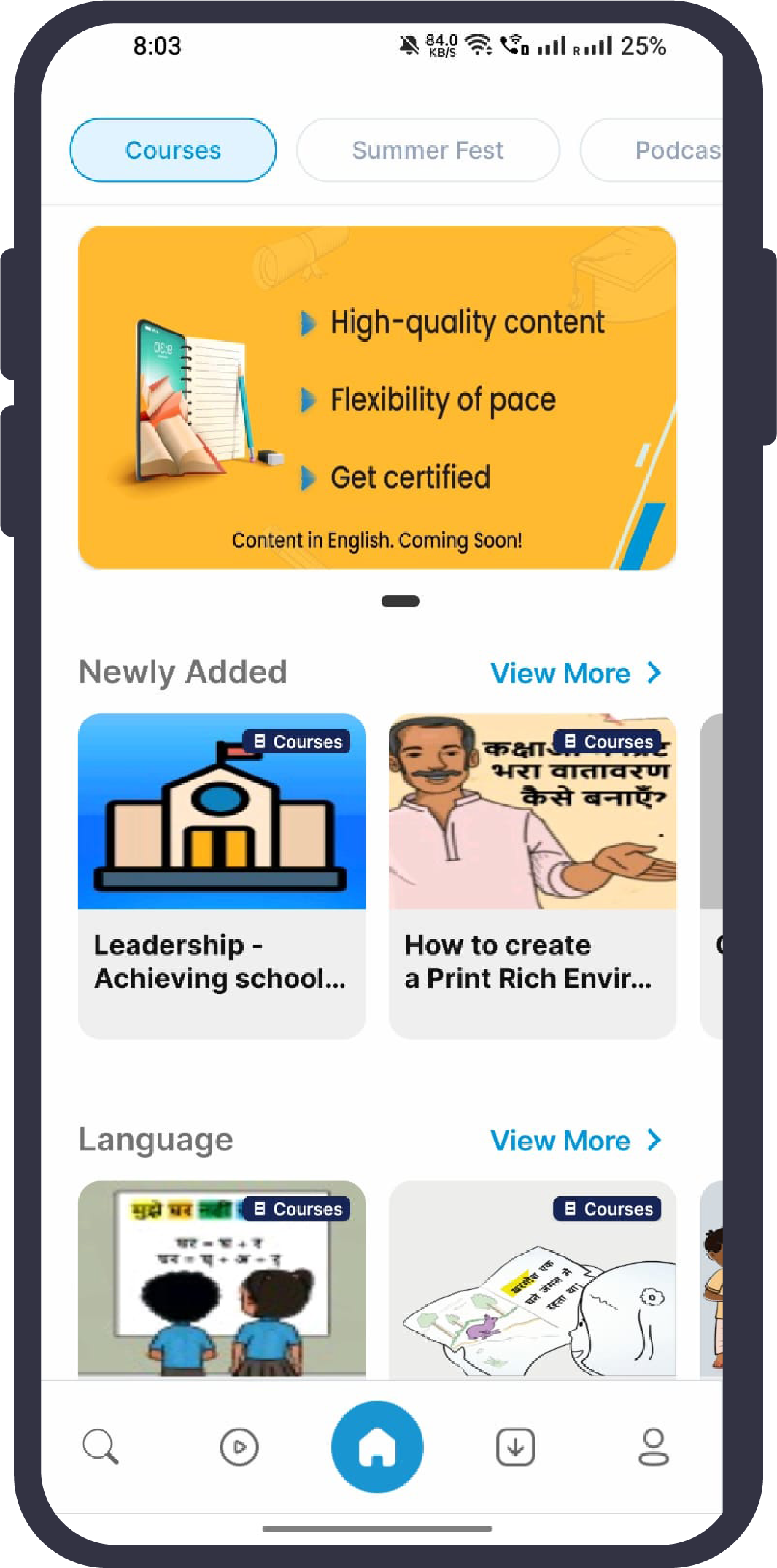 Courses
55+
High-quality content
Flexibility of pace
Get Certified
Learning Bytes
70+
Short and quick modules
Podcasts
35+
Audio talks
By teachers, for teachers
Quizzes
Have fun
Get awards and recognition
Challenge yourself
Inspirational Stories
Celebrating successes
Recognising initiatives
Field-tested best practices
Webinars
Exciting digital events
On-demand topics
Accessibility to old webinars
TheTeacherApp: collaborate and meet impactful community, energize your classroom, and engage students with high-quality resources.