Our Story
Transforming India – One Village at a Time
Quality education is the hallmark of a great nation; if we wish to see phenomenal changes in the world, we must strive to create an order that supports education and develops it.
With a profound intent and commitment to make a difference, Bharti Foundation, the philanthropic arm of Bharti Enterprises, started its operations in the year 2000, to bring about a transformation in the education arena and thus the living condition of children and youth in rural India.
Since its inception, the Foundation has been proactively engaged in formulating and executing education programs at primary, secondary and tertiary levels. All its actions are driven by a necessity and resolve, not only to offer free education to the underprivileged children, but also to create opportunities that enable their holistic development.
Bharti Foundation consistently works to realize its vision, mission and goals in collaboration and partnership with its stakeholders, including government, corporate sector and rural community.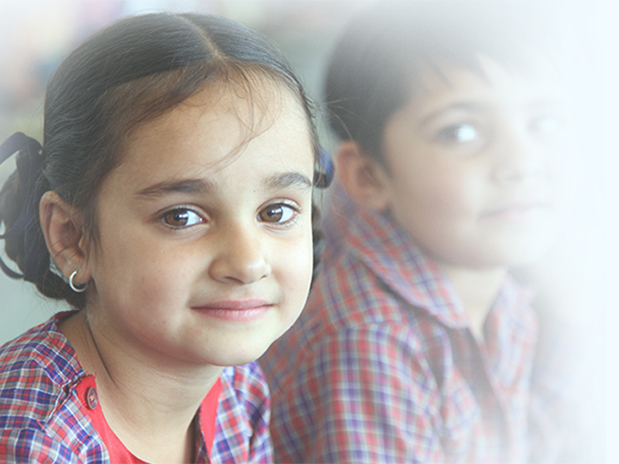 Vision

To help underprivileged children and young people of our country realize their potential

Mission

Committed to creating and supporting programs that bring about sustainable changes through education and use of technology

Goals

To improve the quality and accessibility of education at school level across rural India. To provide training and education opportunities to the youth of our country in order to make them employable
In sync with its vision, Bharti Foundation initiated its Satya Bharti School Program in 2006. The program aims at providing education to rural children, with a special focus on girl child. The Satya Bharti Quality Support Program was initiated in 2013, by collaborating with government schools, so as to adopt good practices and learning techniques instilled by Satya Bharti School Program. Many students who did not have access to education or had to discontinue education due to adverse socio economic factors, have been successfully mainstreamed through the Satya Bharti Learning Centre Program (operational from 2013-2018) – a bridge course program developed for Out-of-School Children. Bharti Foundation has also been contributing to the field of Higher Education by establishing centers of learnings and research partnerships in collaboration with leading National and International Institutions. While the focus remains on quality education, the Foundation has also initiated a sanitation program, in line with government's call for 'Swachh Bharat Mission' namely Satya Bharti Abhiyan in 2014.
The community involvement has played a major role in the success of these initiatives, as the Foundation continues to engage positively with the deprived sections. Access to value education is bound to create citizens who are more responsible, aware and committed towards growth and sustenance of nation building.
Satya Bharti School Program

Satya Bharti Quality Support Program

Satya Bharti Abhiyan

Higher Education

Completed Project

Stories of Change