Benjash Tudu and Elias Hansda are alumni students of the Satya Bharti School Noapara. They both belong to a financially poor background. Their parents are daily wage earners. However, they made every effort to ensure that their children get the best possible education and enrolled them into the Satya Bharti School Noapara.
Benjash Tudu and Elias Hansda both have been very good students. They have always performed very well in their academics. They also had a keen interest in sports. The teachers at the School noticed their inclination and encouraged them to partake in various sports activities. Both of them had a knack for football and pursued it with a great passion.
Both Benjash Tudu and Elias Hansda are now studying at Chamugram High School. Benjash Tudu is currently studying in class six and Elias Hansda in class eight. Every year, Samserganj Block Zonal Council for School Games and Sports arranges an under 14 football match competition named 'SUBRATA CUP'. In the year 2019, various schools of Jangipur sub division took part. Chamugram High School's Football Team was led by Benjash Tudu and Elias Hansda, and the Team won the series. They, later, played at the District level at Berhampore Barack Squire Field and bagged the 2nd position.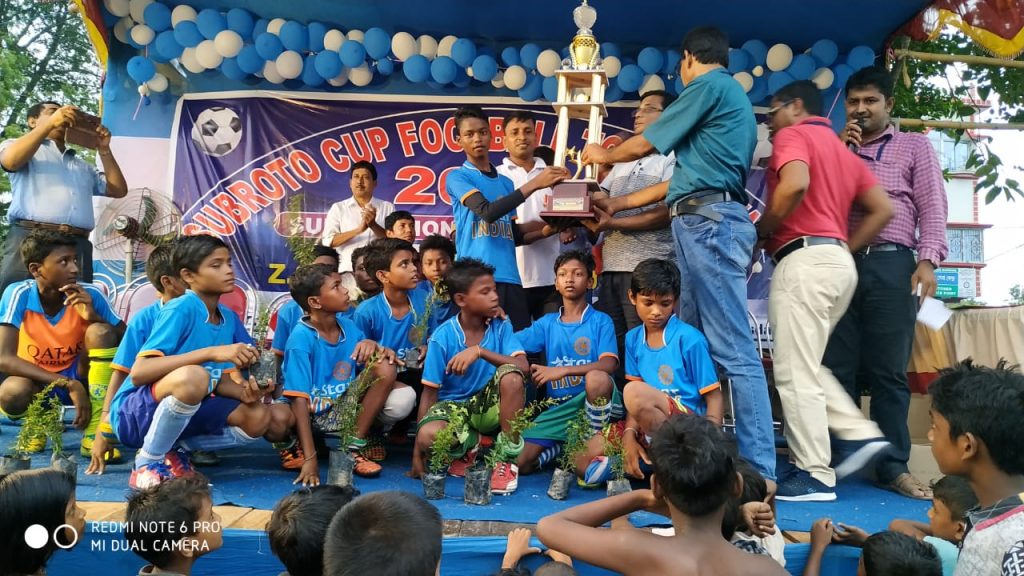 The team is now preparing to represent their School in the State-level Championship which is to be scheduled soon. Our best wishes are always for them and we hope that they prosper in their life in future.