Born to doting parents, Harmandeep Kaur, hailing from Bibipur village in Khanna in District Ludhiana (Punjab), used to watch shows on Disney TV Channel quite enthusiastically as a young girl. And her enthusiasm did not die down with passing years. Influenced by the Disney characters, Harman, now a Class X student at Satya Bharti Adarsh Senior Secondary School, Rauni (Ludhiana), started making wonderful drawings and paintings as early as when she was in Class V.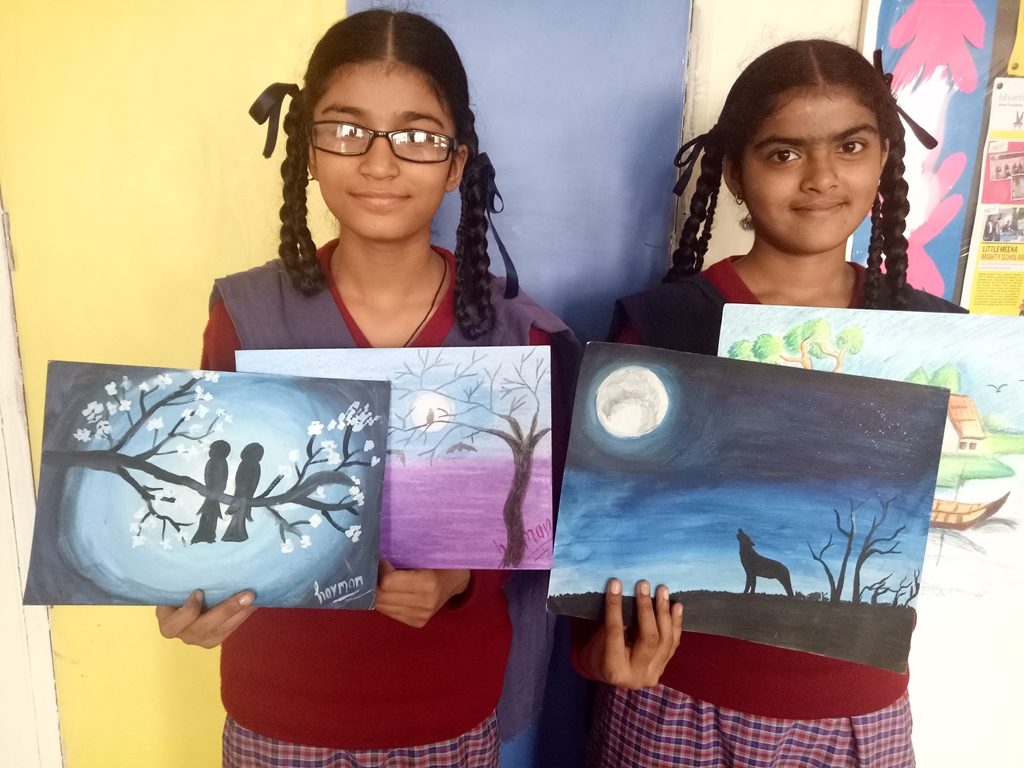 What's worth mentioning here is that her art-work was not to be seen just on sheets of paper but also on the computer screen. This was despite Harman not receiving any formal training on that front. Starting Class V, when Harman's parents brought home a computer, Harman, a self-trained kid, started to paint her thoughts and emotions as much on drawing sheets as on the computer.
Given her strong interest in drawing, painting and collage-making, Harman started actively participating in art competitions and also winning awards – both within her school and beyond. A major accolade that Harman recently bagged was a Gold medal in the April-June, 2017 round of Khula Aasmaan, a pan-India artwork competition. Organized by IndiaArt, the contest provides an online platform where students exhibit their drawings and artwork, encouraging creative thought and expression among them.
Thanking her art teacher, Ms. Nitu Singh, Harman says, "Nitu Ma'm informed me about Khula Aasmaan and encouraged me to send in my art-work there. She was the one who also uploaded my entry on to the platform. She is extremely happy with my performance and congratulated me."
All shortlisted students, including Harmandeep, will be honoured by Khula Aasmaan by way of a dedicated webpage for each of them which will be managed for three years. Students will be encouraged to send in their new creations during this period and these will be periodically uploaded on their individual webpages. Besides, the artworks of these students will be displayed at the various Khula Aasmaan exhibitions and will be promoted by way of the IndiaArt blog as well as on various social media platforms.
Harman is a confident girl now, carrying wonderful dreams in her heart and some strong ambitions for her future too. "I want to become a mechanical engineer when I grow up," expresses Harman. And Harman's parents – they are proud parents today! On hearing about their daughter's Khula Aasmaan achievement, they gifted her a color printer, something that would enable her to see on paper what she paints on her PC!
The young Harman also doesn't forget to thank her teachers and parents for their support. She says, "I would like to thank our Principal, for her continued encouragement. When I won the Gold medal, she announced it in the school assembly and also at the Parents Teachers Meeting. She personally congratulated me as well. My parents have also been by my side always and have encouraged me to pursue my dreams."