The Satya Bharti Quality Support Program, launched in 2018 in Assam, aims to improve the over-all school quality in Government schools in partnership with the State Governments. It supports children, teachers, parents and administrators to transform schools into vibrant and integrated institutions of learning and ensuring holistic development by bringing in co- scholastic interventions. While the program framework is around engaging students, parents, communities and motivating teachers; school's leadership is supported in prioritizing the areas of improvement and create goals. The core-philosophy of the Program is that if schools become an engaging and happy spaces, it would result in holistic development of students as they acquire leadership, communication, collaboration, and other 21st Century skills along with learning.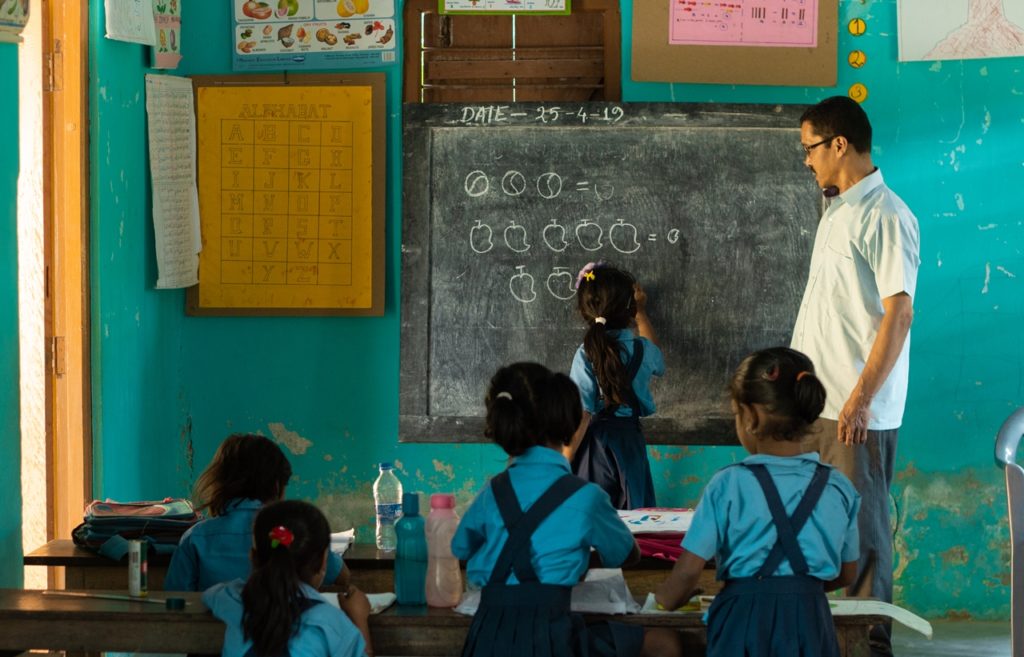 They key achievements under the program in the year 2019 are:
ISRO National level online quiz competition: Five students from QSP schools participated in the MyGov/ISRO. The online quiz competition was organized to increase awareness about the space program. The students were awarded with certificate of participation on successfully completing the space quiz.
Kamrup District Cultural Program: Bezera Higher secondary school bagged 3rd position in the district level cultural program organized by Kamrup Rural district administration on occasion on 73rd Independence Day.
Launch cum HTs Orientation program: On 3rd August 2019, Launch cum Head Teachers' orientation program was organized at TISS campus, Guwahati. It was the formal launching event of Satya Bharti Quality support program at 15 schools of Kamrup Rural. The HT's of selected QSP schools, DPO's, CRCC'S of four blocks- Hajo, Karara, Rani and Rampur block were the participants in this event. The event was graced by the DSE, Assam, Director of SCERT, DEEO, Kamrup rural, former SCERT director, Regional Head of Bharti Foundation.
District level Stakeholders meeting: On 17th June 2019, a District level stakeholder meeting was held in District Elementary Education Office, Amingaon. The main objective of the meeting was to provide a common platform for different Organizations to share about their various projects being implemented in Kamrup rural. Bharti Foundation gave an orientation on the Quality support program to all the participants during the District level stake holders meeting.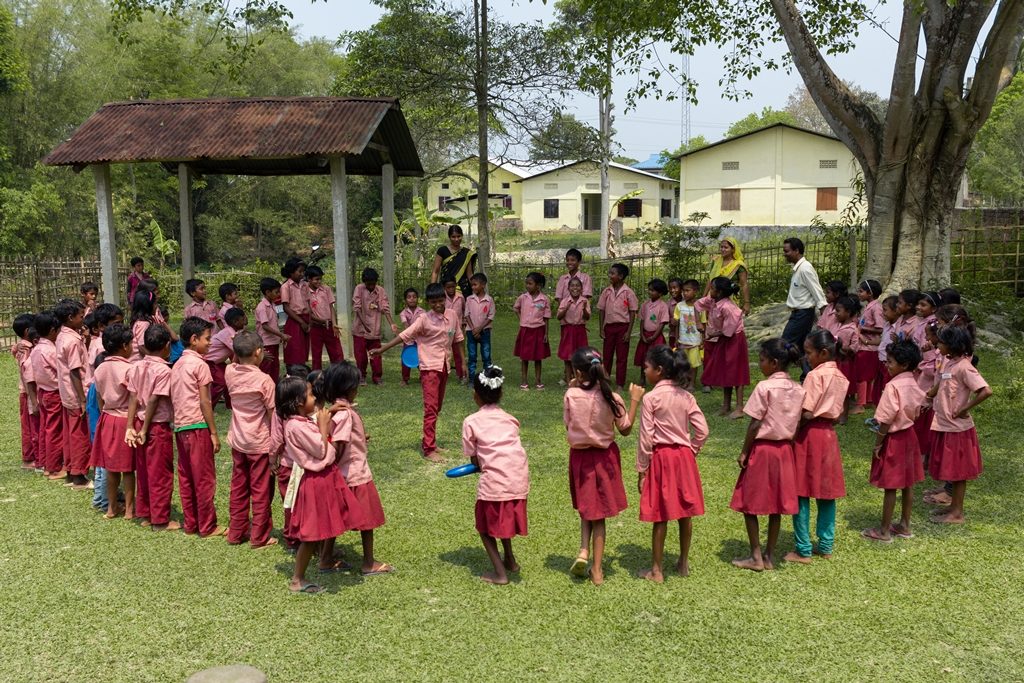 National level awards won: In Design for Change competition two schools, 1 from Jorhat & 1 from Biswanath got positions in Top 100 category.
Moral story telling competition: The Mission Ethical India Society organizes inter school competition on moral story telling. On 14thAugust 2019, one such competition was held at Dadara Higher secondary school in two categories-Lower primary and High school level. Total number of six students bagged 1 st, 2nd and 3rd positions in the competition. The winners were facilitated with awards and certificates.
Summer camp has been conducted in schools of Jorhat, Biswanath and Majuli. 98 workshop has been conducted in 42 schools and 4421 students has been benefited from the program.
Workshop on TLM preparation has been organized at Jorhat, 11 teachers from QSP partner schools and 6 teachers from non-partner schools participated.
Educational Rockstar Achievers (ERA) Awards: ERA Award was conducted for teachers from Government schools of Assam. Out of total teachers filling up nomination forms, 10 shortlisted teachers were called at the Jorhat district level for final award.
Spell Wizard: Total 336 students (class V) took part in this competition from 31 schools, including 16 non-partner schools. Bhargab Mahanta ,Kakali Hazrika from Nagaon JBS, Biswanath won first position in district level Spell Wizard Competition 2019
Swachhta Hi Sewa: during Sept 2019 and on 2nd Oct 2019, more than 3000 students from 60 schools took part in various activities promoting Shwachhta Hi Sewa campaign. This campaign not only supported central and state government initiatives to promote clean and hygienic environment, it also changed students attitude towards maintenance of their school, house and village.
Student Houses and Clubs: All students are part of 128 Houses formed in 51 schools in Assam, led by House Captain and Vice-Captain. There are 269 student clubs formed in 60 schools, led by President and Secretary in each club. 56% of student club leadership positions held by girls. All national, international and state important days, intra-school events, campaigns, etc. are being organized by Student Clubs under the guidance of Teacher-in-charge. Average 14 events and activities were organized by student clubs in each school.
Community Contribution: 5 schools were supported by community contributed in kind, supporting directly to schools for infrastructure and facilities development in schools.
Facilities improvement: Sports material, books and TLMs are provided to all partner schools. Besides, classrooms, principals rooms, washrooms have been enriched/ improved in 2 schools. Library has been improved in 3 schools. Drinking water facilities have been improved in 5 schools.