Shilpi Pal is an alumnus of the Satya Bharti School Kurrian Kalan. She joined the School in Class PP. Shilpi belongs to an economically weak family. Her father passed away at a very young age. She is currently living with her mother and her three siblings, herself being the youngest of the four.
Shilpi used to come to the School on foot every day. Her dedication towards her education has always been commendable. Not only did she dedicatedly pursue her studies but also remained active in various sports of her interest. Seeing her inclination towards athletic activities, her sports teacher started working hard with her to ensure that her passion is not overlooked.
Shilpi has been a very confident and courageous student. She participated in the Design for Change Challenge and along with her friends, took the initiative of spreading awareness about physical abuse. She visited many schools and colleges to aware students about 'Good and Bad Touch'. She participated in various competitions in diverse fields and has bagged the First Prize in the District-level Map Drawing Competition in 2019.
Currently, Shilpi is studying in Upper Primary School, Palhora. She recently participated in the District-level Badminton Championship and bagged the first position. She also took part in Bareilly Region Badminton Championship held in OCF Golden Jubilee Stadium Shahjahanpur, in which four districts (Shahjahanpur, Pilibhit Badauin , Bareilly) participated, and won the gold medal.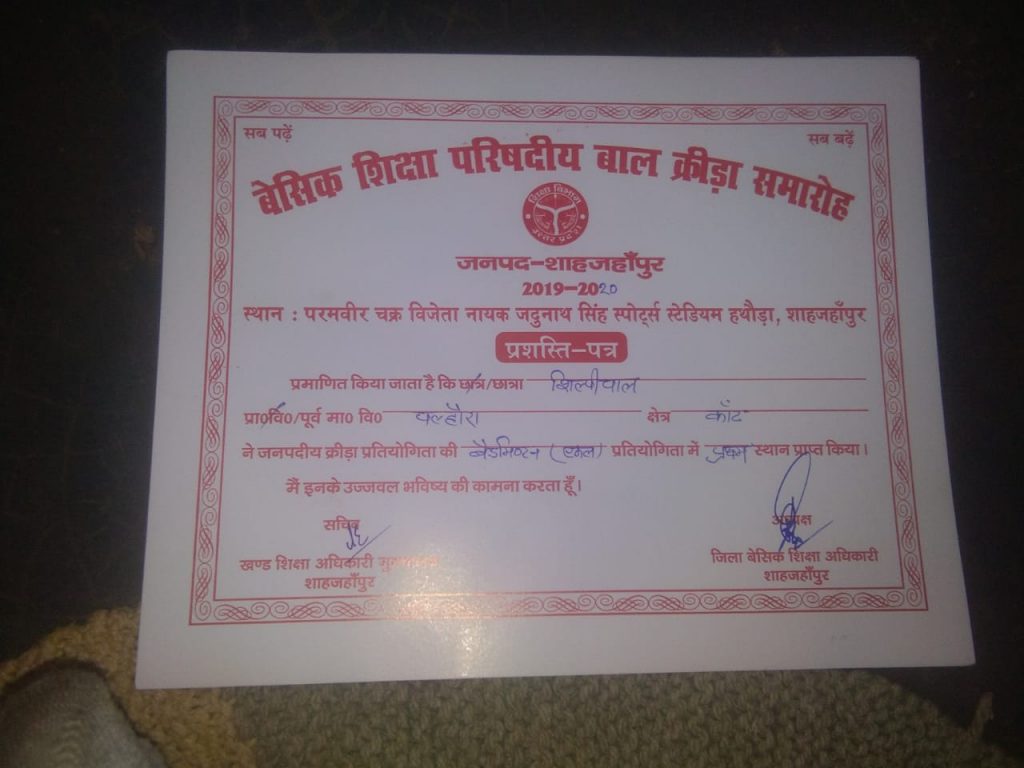 Shipli aspires to become a National-level badminton player and dreams of representing her country in the Olympics someday.