They inspire us more, when they choose to serve the country!
Young boys and girls who joined our Satya Bharti Schools in Pre-primary and Primary classes have now grown up and are now pursuing a career, where they have dedicated themselves to serve the nation. Here's a little glimpse into the lives of those who have now joined the troops to safeguard all of us: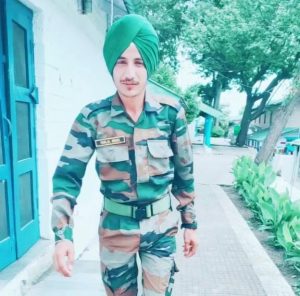 Gurpreet Singh (alumnus, Satya Bharti School, Bath, Amritsar, Punjab) had always been a focused and dedicated student. Not only did he perform well in academics, but also explored his talents in different co-curricular activities. A cluster-level Kho-Kho and 200M race winner, he always had an inclination towards sports. He also won cluster-level drawing competition. Since childhood, Gurpreet had dreamt of joining the Indian Army, and pursued it passionately. In January, 2020, he got the letter of his dreams – he qualified to serve the Indian Army (Sikh Regiment). Currently, he is undergoing training in Uttar Pradesh.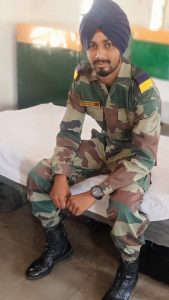 Akashdeep Singh (alumnus, Satya Bharti School, Khiduwali, Amritsar, Punjab) had always aspired to join the Indian Army. His father Heera Singh is a daily wage earner and his mother Kulwinder Kaur is a homemaker. The family, despite their daily struggles to make ends meet, always encouraged Akashdeep to keep faith in his dreams. Today, because of his dedication, his family's love and support and his teachers' believe in him, he has been selected in The Corps of Engineers of the Indian Army. He is currently undergoing training in Bombay Engineer Group and Centre Kirkee, Pune, Maharashtra.
Vipin Kumar (alumnus, Satya Bharti School, Mohanpur, Haryana) was in class 5th, when his father – the only bread earner of the family, passed away prematurely. Vipin's mother struggled for the survival of the family since then. Once a shy kid, Vipin grew up to be confident and strong. Today, Vipin is a gold medalist in National and International-level 100M Race and a Gold medalist in National Level Kabaddi (2018). He has been selected into the Indian Army and is all set to serve the nation.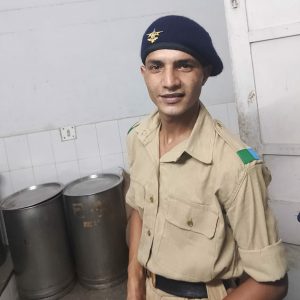 Amit Kumar (alumnus, Satya Bharti School, Surakhpur, Haryana) was enrolled in Satya Bharti School in 2009 by his father. Amit started to explore his talents with support from his teachers. He performed well, not only in academics, but also in sports and co-curricular activities. Amit has been selected in the Indian Army and is currently undergoing training in Bhubaneshwar, Odisha.
We cherish their incredible journeys, their extraordinary ability to overcome challenges and their persisting love for learning. This isn't just the success of these children who have now become what they wanted to be, this is the success of every person who has contributed their time and efforts to giving the children, and in turn, our country, a bright future.
It's a journey of theirs, ours and yours.